Using music, art, dance and other hands on types of learning, children are able to learn about themselves and others their age. They will learn in a comfortable classroom setting where they will have a consistent flow of events on a daily basis.
Kurt, Kalvari Kershner (Annabelle, Andrew and Austin too!)
Owners and Operators
17030 Old Mansfield Road
Fredericktown, OH 43019
Emails: kalvari@hotmail.com
or
kurtiskershner@basbroadcasting.com
Click here to contact our favorite link: keylightadvertising.com and wqioradio.com
We provide an experience through caring relationships and a nurturing spiritual and social environment. We work to develop relationships that build trust and confidence.
The Kershners

Kurt and Kalvari Kershner have been married for 15 years and are proud parents of Annabelle, Andrew and Austin. Kurt has worked as an early childhood education teacher for 5 years at a Old School Childcare in Fredericktown. He is currently a CRMC at The Super Q 93.7 Fm wqioradio.com in Mount Vernon. He has a teaching certificate for private schools and a bachelor degree from Columbus College of Art and Design. Kalvari has a bachelor of business degree from Mount Vernon Nazarene University.
Kurt plays bass guitar for a Christian rock band ABIA and guitar for the praise band at Fredericktown United Methodist church where they are members. Kalvari enjoys scrapbooking and stamping and IT WORKS. She has cared for many children as a babysitter, camp counselor, church nursery volunteer and has been running this business for 6 years. Kurt and Kalvari have current first aid, communicable disease, child abuse and neglect and CPR certifications.
www.kershnerwraps.myitworks.com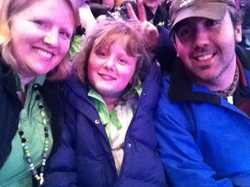 Please Contact Kalvari or Kurt for additional information
Call or text us at: 7405015712 Kurt / 7405017873 Kalvari
Or click here to send an email